Skip to product information
Dying Light: The Following- Enhanced Edition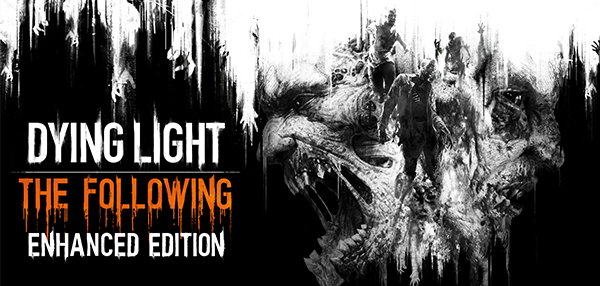 Dying Light: The Following - Enhanced Edition includes:


Dying Light Enhanced

Dying Light: The Following story DLC

Dying Light: Crash Test Skin Pack

Dying Light: Season Pass & more
Dying Light: The Following - Enhanced Edition
takes parkour-fueled zombie survival to a whole new level. Enjoy the definitive Dying Light experience with the brand-new Legend system, improved visuals, major gameplay enhancements, and more. This package comes with a huge drop of bonus content, including Be the Zombie, Cuisine & Cargo, Ultimate Survivor Bundle, and The Bozak Horde. Last but not least, travel beyond the walls of Harran to discover a vast, dangerous new region in Dying Light: The Following - a massive story-based expansion that brings mysterious characters, deadly new weapons, unexpected quests, and fully customizable and drivable dirt buggies.
Valve Anti-cheat
Dying Light's online interactions are secured using Valve Anti-cheat system.

For more information, please go to our support article
About the Game
Dying Light is every zombie slayer's dream come true. As a skilled parkour runner, you explore a dangerous urban environment, scavenging for supplies and crafting weapons that can help you defeat the hordes of flesh-hungry enemies created by a mysterious epidemic. Once the sun sets, the hunter becomes the prey as the infected grow in numbers and strength - and the even more lethal Volatiles leave their nests to feed on human flesh. You must use all your skills and any available tools to survive till dawn.
Good night. Good luck.

Go anywhere and climb anything as you seamlessly traverse a vast, open environment. Whether you hunt or escape the hunters, you can move around the city with ease and speed. Jump between rooftops, climb walls, and attack your foes from above. Weaponize your parkour skills and use them for creative combat. Dying Light gives players a freedom of movement never seen in open world games before.

Cooperate with other players in the extreme conditions of a zombie apocalypse. Take your friends on a thrilling survival trip to the quarantine zone, tackle the story campaign together, and take part in special co-op challenges. Show your individuality and customize your character with dozens of unique outfits.

Experience the horrifying tension of the night. In daylight you explore the city searching for supplies and weapons. After nightfall, though, this infected world undergoes a dramatic transformation that gives the gameplay a new dimension. You, a hunter by day, become prey. The infected grow in strength, but something even more sinister looms in the darkness to begin its hunt.