Skip to product information
Just Updated

Festive fun in free Santa's Shakedown update
Deck the cells with bars and escape attempts! Christmas has come early in the latest free game update to The Escapists 2, featuring a brand new map - Santa's Shakedown. Not content with life in a perpetually festive lock-up, you must devise ingenious new ways of getting out of prison without getting caught in the tinsel! Featuring brand new items and some very unique craftables, you must pitch in with new prison jobs such as Christmas tree-decorating and toy soldier construction to blend in until the time is right to ho-ho-hop out of there!
Wrap up warm, grab some fellow inmates if it tickles your fancy, and head to the Play Game menu now to experience Santa's Shakedown.
Featured DLC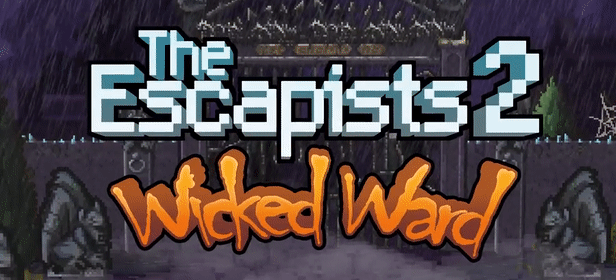 Things have taken a strange turn in the locked off rooms of an abandoned hospital. Once again, you'll have to craft, fight and scheme your way to freedom from this eerie supernatural slammer.
About the Game

The Ultimate Prison Sandbox!

Risk it all to breakout from the toughest prisons in the world. Explore the biggest prisons yet, with multiple floors, roofs, vents and underground tunnels.
You'll have to live by the prison rules, attending roll call, doing prison jobs and following strict routines; all the while secretly engineering your bid for freedom!
Your prison escape antics will take you from the frosty Fort Tundra, a train hurtling through the desert, and even to the final frontier!
Escape Team Assemble!

Unite with up to 3 friends to create the ultimate escape crew and engineer the wildest escapes yet! Jump online or gather round on a couch to prepare for your sneaky adventures. By working together you'll be able to create even more elaborate and daring plans.
Feeling competitive? Dive into the versus mode and show that you've got the skills to break out of any prison faster than your friends can. If all else fails, settle your rivalry in the court yard with a prison punch up!
Create YOUR Con!

It's time to make your prisoner truly yours. Choose from a massive array of customisations to make your character unique to you. It's important to look stylish whilst you mastermind your escape.
Craft your Escape!

Being in prison forces you to be creative and work with the limited tools at your disposal. You'll have to combine everyday objects like soap and socks to craft new weapons and tools to help you achieve your goal. Steal forks from the cafeteria to chip a tunnel in your room, and craft a poster from magazines and duct tape to hide the evidence. You'll soon learn that duct tape solves (almost) everything!
Prepare for a fight! 

The Escapists 2 introduces a brand new combat system to make every prison brawl more exciting and interactive. You'll have to block and tie together chains of attacks whilst strafing around your locked on targets to gain the upper hand in combat. Make sure your visit the gym first to build up those muscles!
New ways to escape!

As the prisons get tougher you're going to have to get more creative with your escape plans. There's a ton of options to tackle almost any prison escape.
Construct a clink!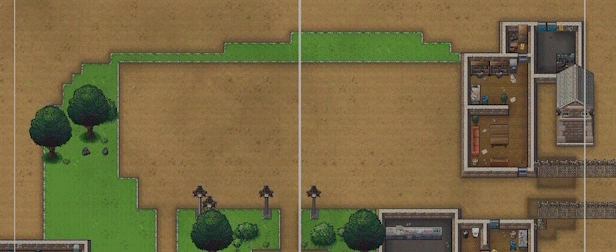 With the Prison Map Editor, it's your turn to construct a prison worthy of housing the toughest inmates! It includes all the rooms, fences and guard dogs you need to build a prison that's as hard as your imagination makes it - no duct-tape required.
You can pick up those prison blueprints and start crafting your own creations through the Custom Prisons option on the main menu, and when you're ready you can show the world by sharing them through Steam Workshop where you can download subscribe to fellow architects' lock-ups - all custom maps can be played either solo or in both local and online multiplayer!
Features
11 Prisons

Up to 4 player co-operative and versus multiplayer

Drop-in/ Drop-out Online/Splitscreen multiplayer

Over 300 customisations

Multi-storey Prisons